Celebrating 24 years of dance in Flagstaff with Canyon Movement Company! 
---
---
Upcoming Events
And the winner is…
Winners of the raffle at Christmas Carol can pick up their prizes on Tuesday, December 18 between 7-9 pm or call to arrange another time. 928-774-3937
Lowell Observatory – Jeanne Parker
Grand Canyon Railway – Glenn F.
Bookmans and Booknest – Stacia
Run Flagstaff and Fratellis, Babbitts – Kathleen Aldous
Peter Piper Pizza – Brandon Clark
Peter Piper Pizza – Mike Stitzer
Arizona Snowbowl – Kelly Williams
FlagTag – Marylou
Canyon Dance Academy – Glenn F.
Museum of Northern Arizona – Monica Aleens
Brandy's and Creative Spirits – Jeanne Parker
Mother Road Brewery – Kori Keith
Flagstaff Xtreme Course – Sue Beard
Sports Clips and Fratelli Pizza – Marylou
Run Flagstaff and Absolute Bikes, Babbitts – Stephanie Kohnen
Arizona Snowbowl – Scott Darlington
Framed print Alpine Imaging – Renee Atiemo
Flagstaff Gymnastics Center – Tom Cosner
Momentum Aerial – Jessica Taylor
Flagstaff Symphony – Hannah Thomas
Ski Haus – Jessie Roberts
Bake Your Cakes – Jennifer Petersen
Old Town Shops and Face and Body – Shelly Cundy
Thank you to all the businesses who donated to support dance in our community!
A Christmas Carol "Suite" in modern bare feet!
A new dance production presented by Canyon Movement Company based on the Charles Dickens classic, A Christmas Carol—like you've never imagined!  December 7-8 at the Clifford E. White Theater on NAU Campus.
Read about it here in the Arizona Daily Sun!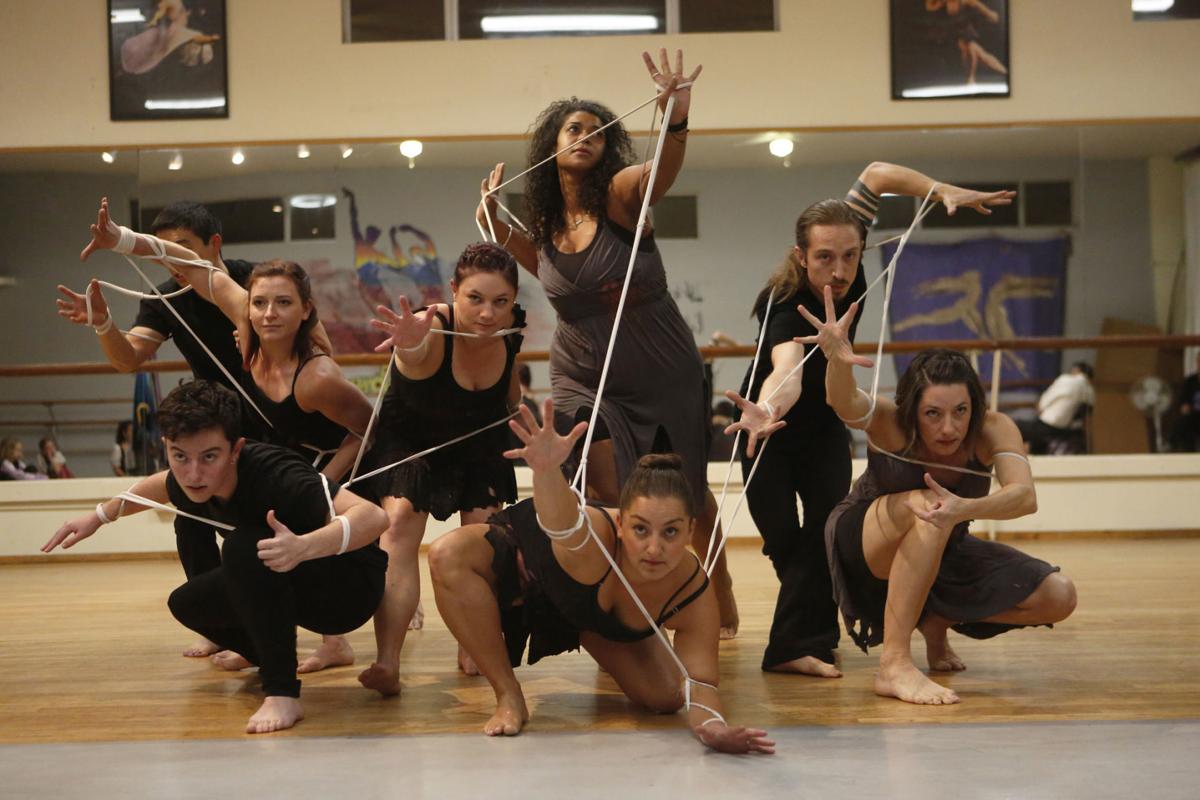 Tickets are on sale 
This program is sponsored in part by the City of Flagstaff and Flagstaff Arts Council, the Arizona Community Foundation, and the Arizona Commission on the Arts with funds from the National Endowment for the Arts.
See the Nutcracker article in Sunday's Arizona Daily Sun here. Or read it in its entirety here.
 
 ***********Collaboration with visual/fiber artist Angel Brynner – Fall 2017
---
Canyon Movement Company offers ADULT MODERN DANCE CLASSES every Tuesday from 7:00  – 8:00 p.m.   Rotating teachers from the company keep the class exciting and unique.  Open to the public.  $15/class or buy a 10-class pass for $120.
---
---
Some of our first films: